APCUG Fall Comdex '98 Sponsors
Pictures of Some of our APCUG Sponsors.
Scott Cook, President
Intuit, Inc.
Dr. Michael Cowpland, President and CEO
Corel Corporation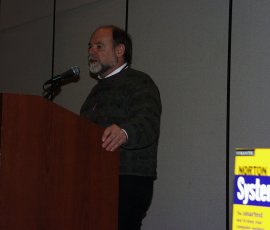 Gordon Eubanks, President & CEO
Symantec Corporation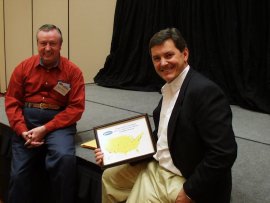 Gene Barlow and Bill Bennett, President
Powerquest Corp.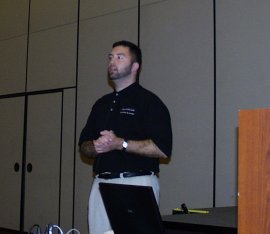 ElShaddai Edwards
JASC Software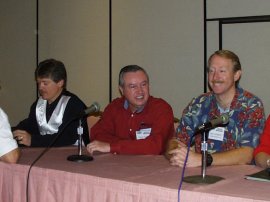 Gary Saxer (Enfish), Gene Barlow (Powerquest), Rye Livingston (Adobe)
At the Vendor Panel
and there were many more....
Return to the APCUG Fall Comdex '98 home.
or, On to the Next Set of Pictures
---
Email: Robert Sanborn, at: sansoft@in.net
Copyright 1998,
Page Last Revised: November 29, 1998.
---